Time to get your floor ready for the festive season!
It is that time of the year again: all festivities and dinner parties are starting soon. This might mean that you will be the host of next event. If so, then perhaps you want your floor to be as welcoming and clean as possible. But how?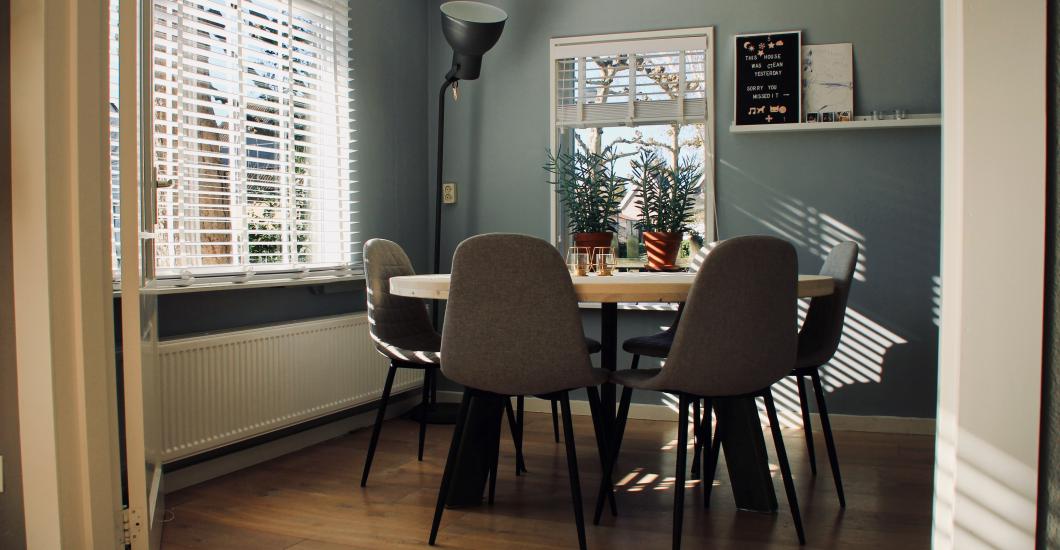 The most popular wooden floors are made of oak wood, and with reason. Oak is both timeless and trendy. It exudes character and is a sustainable choice for flooring. Solidfloor's wooden floors are made to last a lifetime and with the right maintenance and enough attention they will remain in pristine condition for decades.
As wood is a natural product, it is important that the maintenance of the floor is done regularly.
Unlike laminate or PVC floors, the top layer of wooden floors is made from natural wood from real trees. This sometimes requires a bit of specific cleaning. Not to worry, with the following 5 tips we will help you keep your floor secured and looking brand new:
Provide door mats at all outside doors;
Place pads under all furniture to avoid scratching the floor;
Do not place flowerpots directly on the floor. Make sure you place saucers under them to prevent moisture rings in the floor;
Make sure you install the right wheels under furniture that needs them;
Vacuum the floor regularly to avoid scratches from loose dirt.
These preventive tips apply for both oiled as lacquered floors. To maintain wooden floors, assorted products apply depending on whether the floor has an oiled or lacquered finish.
Do not forget to use the right products while cleaning your floor!
It is advised to start by cleaning the floor from coarse dirt and sand by vacuuming so you get rid of all dirt and crumbs. When doing so, always use a soft brush on your vacuum cleaner. It is possible to clean wooden floors semi-moist. Use only a damp cloth or mop and avoid that too much water is used as this causes puddles to form which is an absolutely no go.
For weekly cleaning we recommend Solidfloor's Universal wood cleaner, especially made for wooden floors.
Yearly maintenance for oiled floors:
It is recommended to treat oiled floors with maintenance oil once a year. If you have a busy household with pets or young children, it is advised to do this once every six months. It is key that floor is free from dirt before maintaining the floor with maintenance oil. You can simply use Solidfloor's Universal Wood Cleaner for this process. Hereafter, to keep your oiled wooden floor in its best condition, you can treat the floor with the Solidfloor Hardwax Oil. Solidfloor offers this product in two assorted colours: natural and white. The natural version is used for natural and dark oiled floors whereas the white one is used for whitewashed or floors with an unfinished look.
At Solidfloor we offer two distinct kinds of maintenance oils.
Yearly maintenance for lacquered floors:
Solidfloor lacquered floors have a different maintenance requirement than oiled floors. There are two types of lacquer in the Solidfloor program: Natural Anti-Scratch Mat lacquered/White Anti-Scratch Matt lacquered and E-Protect matt lacquered. Before maintaining the Anti Scrach lacquered floors, it is recommended to clean the floor with Solidfloor's universal wood cleaner. The Anti Scratch lacquered floors are hereafter maintained with Soidfloor Parquet Polish and the floors lacquered with E-Protect are treated with Easy Clean and Easy Protect. By treating the floor with both Easy Clean and Easy Protect, a dirt-resistant top layer is created on the floor, which means that dirt adheres less quickly to the floor, making it easier to clean during weekly maintenance. In addition, this combination is also suitable for cast floors, tiles, laminate, and PVC.
(Semi-)annual cleaning for lacquered floors with Anti Scratch Matt (Natural and White):
(Semi-)annual cleaning for lacquered floors with E-Protect:
Do you want to know and learn more about maintenance of wooden floors? Our professionals are ready to help you in one of our showrooms. Visit our store locator to find our nearest showroom