Maintenance-friendly and suitable for floor heating
Laminate
With Solidfloor's laminate you're assured of a floor that's very easy to maintain and that looks indistinguishable from it's natural counterpart.
With our long-lasting experience with wood we added something new to Solidfloor's assortment: laminate. Indistinguishable from real wood due to realistic embossing and a super matt finishing, but a bit more affordable and easier to maintain. The assortment is built out of three different categories; Basic, Loft and Mansion. To which both the price and quality buildup grows simultaneously, respectively. The range features both trendy, modern items and classic, time-honoured floors. Every single item is exceptionally robust and delivered with the same Solidfloor's service as you are used to.
SOLIDFLOOR LAMINATE FLOORS
VIEW THE COLLECTION

3 REASONS TO CHOOSE LAMINATE FLOORS FROM SOLIDFLOOR
LAMINATE FLOORS
01

Beauty that lasts

Due to the items' high abrasion resistance and lifespan the floors are also suitable for busy households. Because of the durable and stable topcoat the floors remain as pretty as they were as new. We also strongly believe in this ourselves, that's why we give a minimum of 10 years product warranty.

02

Easy maintenance

All Solidfloor's laminate floors are very easy to clean and to maintain. With just a regular maintenance product suitably for laminate, the floors are clean in a second. Pretty easy, and very convenient when little incidents happen.

03

Coulour fast

Due to sunlight, wooden floors tend to gradually show colour differences over time. All Solidfloor's laminate are colour fast and mark resistant. This way, you can enjoy your floor for years without any worry.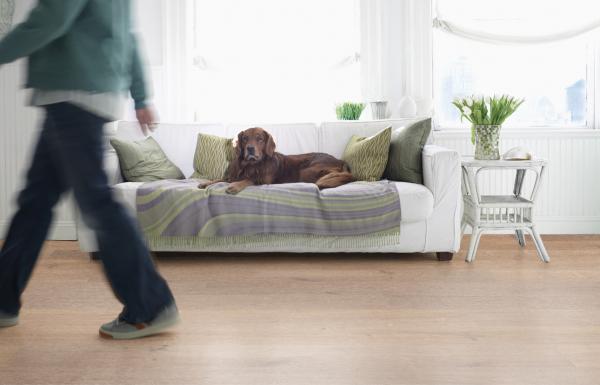 Scratch and wear resistant laminate
Solidfloor has laminate in many patterns and sizes, but what they all have in common is the very strong top layer. Due to the solid top layer, all Solidfloor laminate floors are scratch and wear resistant. This way the floor will remain beautiful for years. This creates popularity for laminate floors. Because there is a matte finish and it has a tangible relief (with the exception of the Basic collection), the floors are almost indistinguishable from real wooden floors.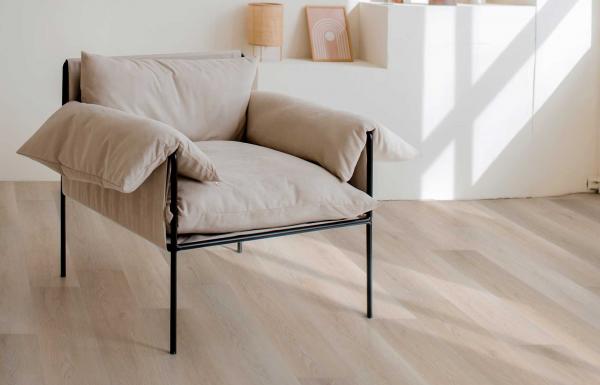 Maintenance-friendly laminate
Laminate is very easy to clean and maintain. Laminate does not require annual maintenance and no special nourishing agents. The laminate floor can be cleaned with a slightly damp cloth or mop and with a simple laminate cleaner. Make sure that it states laminate cleaner on the cleaning product, some all-purpose cleaners can leave streaks on the floor. Follow the instructions of the maintenance product and the floor will look new again.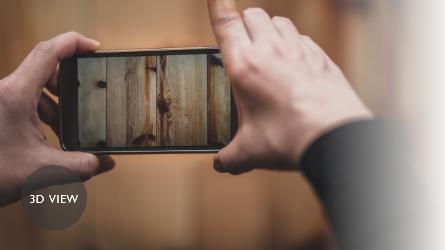 View the floor
in your interior
DIRECT VIEW OF THE RESULT
SHARE YOUR CHOICE WITH FRIENDS