Understanding PVC Flooring Grades: Residential, Commercial, and Industrial
When it comes to choosing the right flooring solution for your space, the variety of options available can sometimes be overwhelming. PVC flooring has emerged as a versatile and durable choice for a wide range of applications, from homes to commercial establishments and even industrial settings. In this comprehensive guide, we will delve into the different grades of PVC flooring and how Solidfloor brings you quality and innovation across all sectors.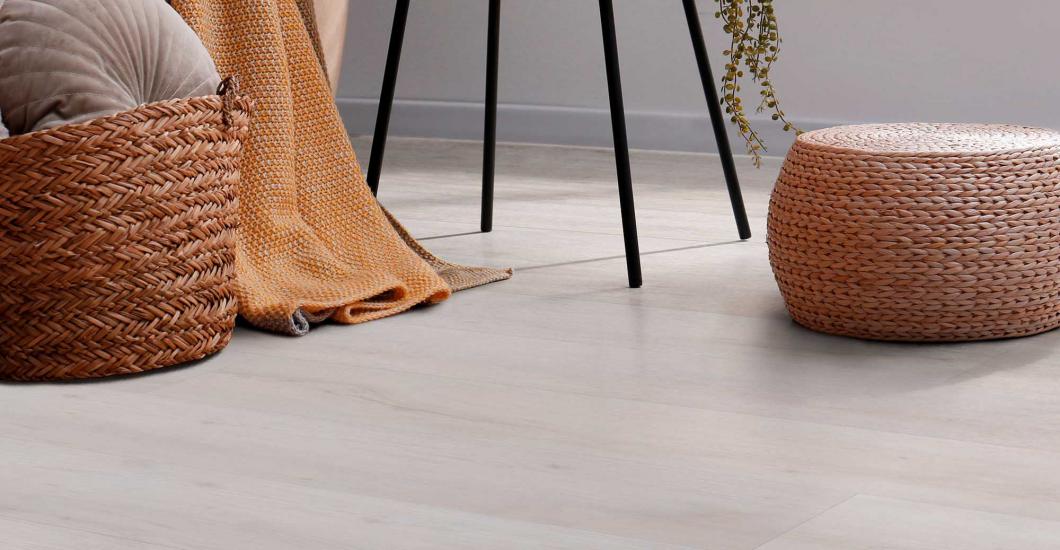 Residential PVC Flooring: Comfort Meets Style
Residential usage classes:
21 light residential usage class = usually 0,2 mm PVC wear layer, ideal for attics, guest rooms)
22 normal residential usage class = usually 0,3 mm PVC wear layer, ideal for bedrooms, hallways, baby rooms, washing rooms)
23 intensive residential usage class = usually 0,55 mm PVC wear layer, ideal for kitchens, living rooms, and hallways. This class is usually also the same as light commercial usage class.
Resilience and Aesthetics in Your Home
PVC flooring designed for residential spaces offers the perfect blend of comfort, style, and durability. Solidfloor's residential-grade PVC flooring is engineered to withstand the demands of everyday life while still providing a cozy and inviting atmosphere. Available in an array of patterns, textures, and colors, residential PVC flooring allows you to express your personal style while enjoying easy maintenance and long-lasting performance.
Family-Friendly and Low-Maintenance
Whether you have a bustling household with kids and pets or simply want a low-maintenance flooring solution, residential PVC from Solidfloor is an ideal choice. Its stain and water resistance, coupled with its easy-to-clean nature, make it a practical option for busy families. Plus, its ability to mimic the look of natural materials like wood or stone adds a touch of elegance to any room.
Commercial PVC Flooring: A Balance of Durability and Design
Commercial usage classes:
32 normal commercial usage class = 0,3 mm (ideal for office spaces, retail stores, beauty salons, and hairdressers)
33 intensive commercial usage class = 0,55 mm (ideal for busy offices, restaurants, gyms, busy retail stores, and event spaces)
Creating Inviting Commercial Spaces
In commercial settings, flooring not only needs to withstand heavy foot traffic but also contributes to the overall ambiance of the space. Solidfloor's commercial-grade PVC flooring strikes the perfect balance between durability and design. Whether you're outfitting an office, retail store, or hospitality venue, this flooring is engineered to handle the rigors of a bustling environment while maintaining a professional and stylish appearance.
Customization and Branding
With commercial PVC flooring, the possibilities for customization are virtually limitless. Solidfloor offers a range of design options, allowing you to incorporate branding elements, unique patterns, and even specific color schemes. Make a lasting impression on your clients and customers by creating a space that aligns perfectly with your brand's identity.
Industrial PVC Flooring: Strength and Performance
41 industrial usage class = light industries (e.g. packaging, storage)
43 industrial usage class = heavy industries (e.g. warehousing, production)
Heavy-Duty Solutions for Industrial Spaces
In industrial settings where heavy machinery, equipment, and constant activity are the norm, flooring durability is paramount. Solidfloor's industrial-grade PVC flooring is engineered to withstand the most demanding environments. Its robust construction ensures resistance to wear, tear, chemicals, and impact, making it an essential component of any industrial facility.
Safety and Efficiency
Safety is a top priority in industrial spaces, and Solidfloor's industrial PVC flooring doesn't disappoint. Designed with slip-resistance and enhanced traction, this flooring reduces the risk of accidents and contributes to a safer work environment. Additionally, its easy-to-clean surface supports efficient maintenance routines, ensuring your industrial space remains both productive and hygienic.
Conclusion
Solidfloor's PVC flooring solutions cover the entire spectrum, from the comfort and style of residential spaces to the durability and performance required in commercial and industrial settings. With careful consideration of the unique demands of each sector, Solidfloor brings you high-quality PVC flooring that stands the test of time. Whether you're looking to transform your home, create a captivating commercial space, or enhance industrial efficiency, Solidfloor's diverse range of PVC flooring grades has you covered. Choose Solidfloor for flooring that not only meets your needs but also exceeds your expectations.