Sustainable and Durable
Solidfloor Heat
Wooden floors specially designed for underfloor heating
Energy-efficient living with Solidfloor Heat
Solidfloor has added a subcategory within its wood flooring range: Solidfloor Heat. As the name suggests, these floors have been specially designed to be combined with underfloor heating. Because the carrier and top layer are exceptionally thin, thermal conductivity is extremely efficient. Thanks to innovative production processes, this is not at the expense of quality, so living comfort is maintained. With a certified thermal resistance of only 0.08, the entire Solidfloor Heat range has the best thermal conductivity of all wooden parquet floors currently available.
SOLIDFLOOR HEAT FLOORS
View the collection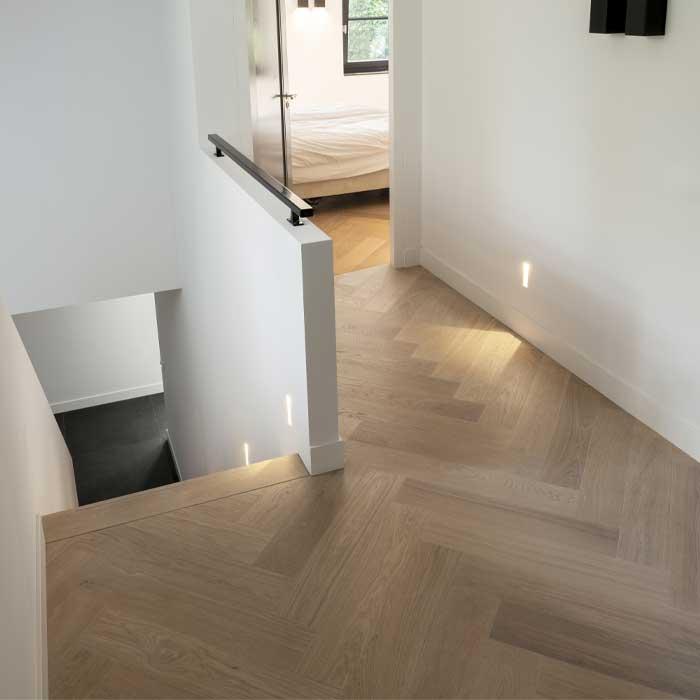 The Solidfloor Heat range consists of 14 items. The top layer of all items is made out of high quality oak. This wood has an extremely beautiful look and can be coloured effortlessly. Within the Heat program you'll notice that there are two different wood selections; Rustic grade and Nature grade. Rustic Grade allows the oak to have more knots and colour nuances. This way a more rustic, lively look is achieved. Nature grade also features some knots and colour nuances but are much less present compared to Rustic Grade. This way, a modern and calm look is achieved.
To increase home comfort even further, all items are provided with a ironclad finish of E-Protect lacquer. This solid coating increases its wear resistance and maintenance friendliness. Following this, the floors last longer. Within the Heat range there are two different patterns available; the classic single strop plank and the popular herringbone. Also the selected colours to choose from are very trendy; for example a light grey or white wash or an unfinished look. In other words, a wide range with plenty of choice.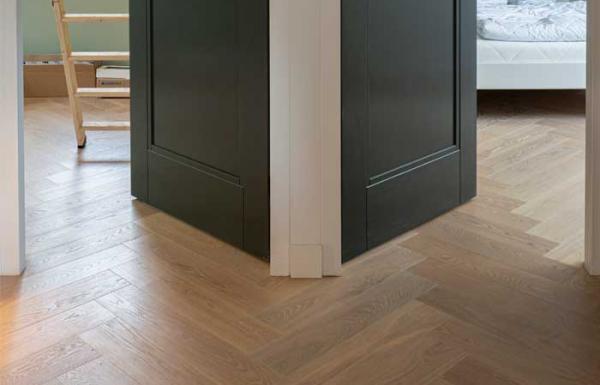 Which floor heating systems are suitable for Solidfloor Heat?
All floor heating systems operate differently. As wood naturally reacts to heat and humidity differences it is crucial that the heating grows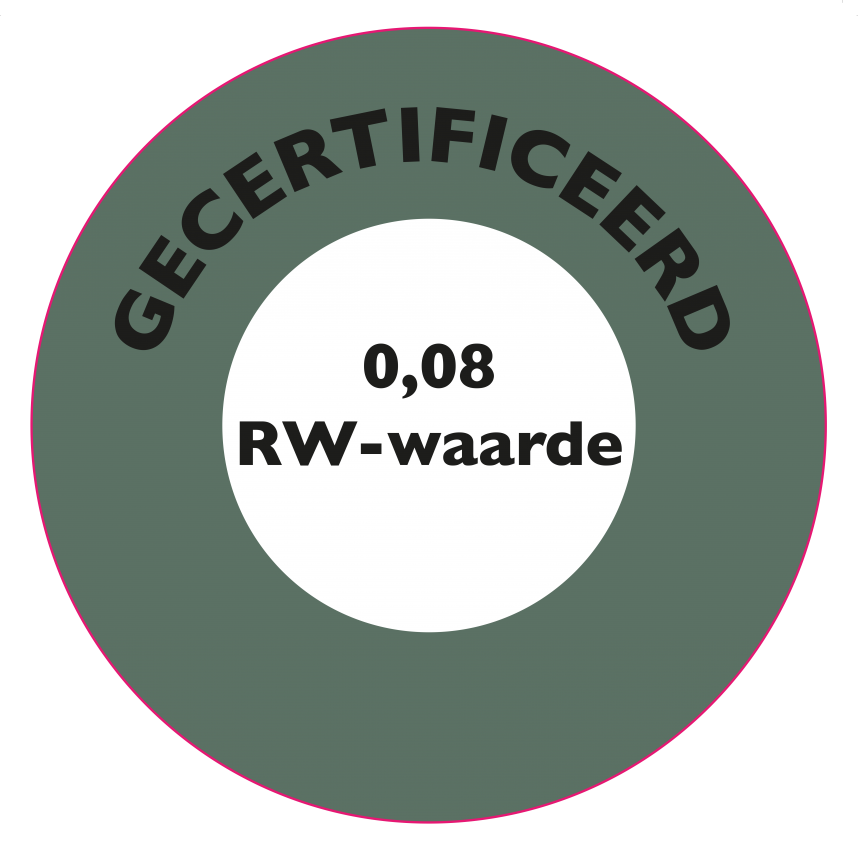 gradually. This is the reason that the floors of the Solidfloor Heat program are not suitably for Electric floor heating. As with induction, electricity heats up in no time, allowing the floor to suddenly start working. The most popular form of floor heating is hydronic floor heating and is therefore sometimes referred to as traditional floor heating. The floors of Solidfloor Heat are the most suitable for this form of underfloor heating. The heat build-up goes gradually and steadily which is beneficial for the wood. All floors in the Solidfloor Heat program must be glued directly to the subfloor. This increases the efficiency of the thermal conduction and also increases its stability. In short, with Solidfloor Heat you get maximum benefit from underfloor heating without having to make concessions in terms of user comfort and style.
Houd de nieuwspagina in de gaten of schrijf je hieronder in voor de Solidfloor nieuwsbrief voor als je niets wilt missen.