Floors with character
Wooden Floors
Discover Solidfloor's timeless wooden floors
Wood is a natural beautiful product. Once the floor is processed it fits with any home design interior. Because it is a natural product, each plank is unique. This results in a floor being intimate and individual. In other words, Wooden floors have character.
SOLIDFLOOR WOODEN FLOORS
VIEW THE COLLECTION

3 REASONS TO CHOOSE WOODEN FLOORS FROM SOLIDFLOOR
WOODEN FLOORS
01

Both trendy and timeless

Wooden floors have always been fasionable. The floors include a wide collection of classic and trendy patterns and colors, so the wooden floors can fit any interior.

02

Go for character

Each plank is unique. As a result, the pattern on a wooden plank will never repeat itself, so each wooden floor is personal. Feel at home with your own Solidfloor wooden floor.

03

Go for sustainability

Solidfloor's wooden floors are made to last. And we believe in that too. That is why we give a 25-year warranty on our wooden floors. In addition, the wood has been produced in a responsible and sustaiable manner. The forrest will remain a forrest as long as we keep on take good care of it, so that we can enjoy our planet for a longer period of time.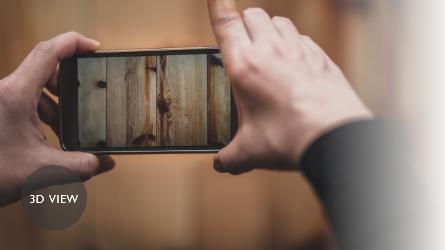 View the floor
in your interior
DIRECT VIEW OF THE RESULT
SHARE YOUR CHOICE WITH FRIENDS
We have already answered some questions. How can we help you?

Download the latest Solidfloor brochure and view our productrange.

Find your nearest floor specialist and stock of Solidfloor floors.
Contact with Solidfloor
Knowing more?