Solidfloor's office has moved!
Industrial heritage The Gloss Factory (Glansfabriek) in Amsterdam has been given a new purpose after a major renovation. This location used to manufacture glossy paper for more than 50 years, the former timber merchant Fetim Group, which started in 1919, will use this building as their new headquarters. The Gloss factory has thus been given an office function, while retaining its architectural features.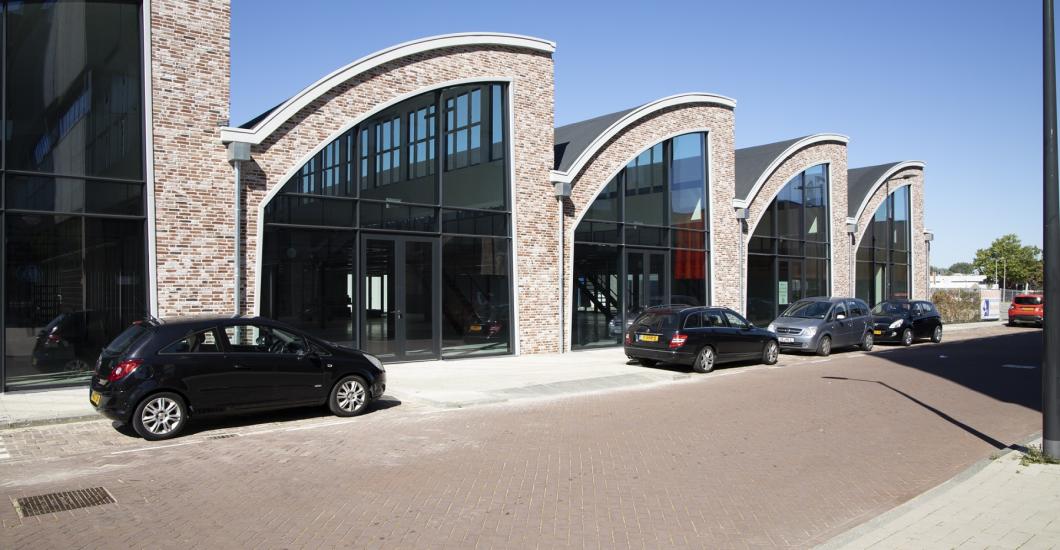 The Gloss factory, located at the Abram Dudok van Heelstraat 4, is a former 50-year-old factory where glossy paper was made. During the redevelopment of this building, the industrial appearance was used as a starting point. As many old ingredients as possible were retained, including the unique shed roofs what characterizes this unique building. During the renovation, a modern glass facade has been realized, which gives the Gloss factory plenty of daylight. Fetim Group officially entered their new headquarters on October 19th, 2020.
"Our new head office allows our team to work together on innovative quality products, so that our customers are happy where they live and work. Moving into the Gloss Factory brings a new shine to this heritage, while celebrating the 100th anniversary of our company" - CEO Marcel Koekoek.
Fetim's new headquarters emphasizes the characteristics of our company: a lot of transparency and enabling a flexible way of working. The interior is built around a mezzanine floor with a lot of open space and natural lighting. "An environment to collaborate, innovate and connect with our customers and our colleagues from the multiple business units".
Note to editors: For more information, please take contact with: Toine van der Schoot (CCO): marketing@fetimgroup.com
Adresgegevens:
Abram Dudok van Heelstraat 4
1096 BE Amsterdam