Floors First Aid: Black Stripes on your Vinyl floor
Shoes with a dark sole or moving heavy objects with rubber furniture caps can leave black stripes on vinyl floors. But you can take it off again. How? You can read that in our new blog!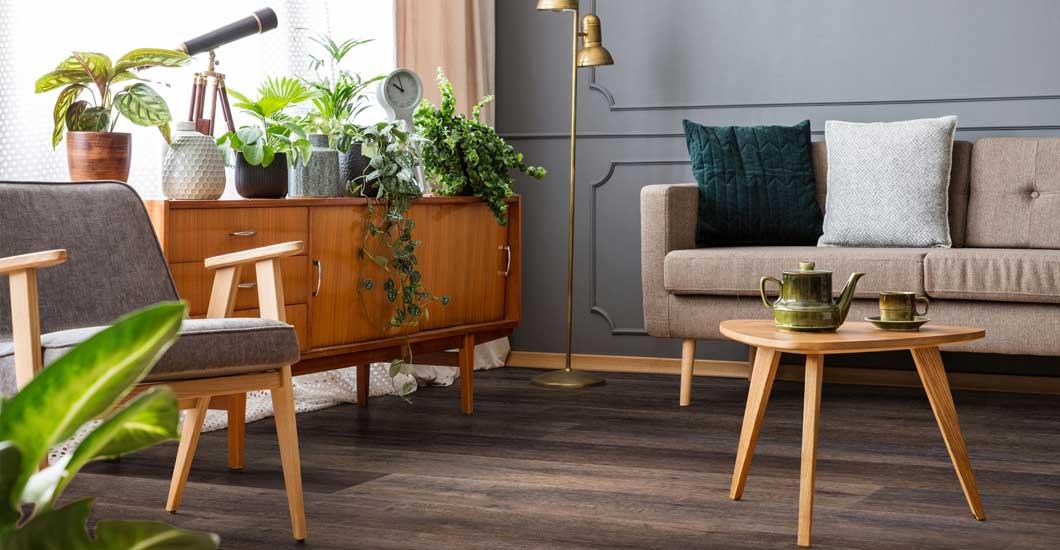 How do you remove black streaks from vinyl?

For this, you now need a soft sponge, bucket, and a cleaning product that is suitable for PVC floors. At Solidfloor we recommend using Easy Clean for this. Mix the cleaning product with lukewarm water in the bucket according to the instructions for use. By wiping the sponge with the diluted detergent over the stripes, the rubber stripes will come off. Please be patient with this, the floor will come back up as it was. By treating the floor afterward with Easy Protect, a dirt-repellent layer is created over the floor. As a result, stains, stripes, or smudges will adhere to the floor significantly less quickly, a relief in the household!

Prevention is always better than cure

To prevent stains and stripes on your PVC floor, we recommend that you provide all furniture with furniture caps. Make sure that these are not made of black and/or rubber, because they leave behind stripes.

Cleaning vinyl floors

For daily maintenance of vinyl floors, only vacuuming is often sufficient. However, vinyl floors get a slightly different appearance over time. When cleaning wet, it is important to use a maintenance product suitable for PVC floors. Regular cleaning products can leave dullness or streaks. To protect vinyl floors extra well against stains and dirt, we recommend that you maintain the floor with Easy Clean and Easy Protect.
This revolutionary maintenance duo ensures deep cleaning and provides the floor with a dirt-repellent layer. This allows you to quickly absorb stains without having the chance to soak them into the floor. Both products are completely biodegradable and can be ordered through affiliated Solidfloor sales points. These products are also suitable for laminate, lacquered wooden floors, cast, and tile floors.
Please note, Easy Clean and Easy Protect are not suitable for oiled floors.