Wir schätzen Ihre Privatsphäre
Datenschutzerklärung
Fetim B.V., part of Fetim Group, attaches considerable importance to the careful handling of personal data. Therefore we take great care when processing and securing such data.
We adhere to the requirements imposed by privacy law.. Among other things, this means that:
we clearly state the purposes for which we process personal data. We do this by means of this Privacy Statement;
we limit the personal data we collect to only that which we need for legitimate purposes;
we ask for your explicit consent to process your personal data in cases requiring your consent;
we take appropriate security measures to protect your personal data and require the same from parties who process personal data on our behalf;
we respect your right to request view, correct or delete your personal data.
When we refer to "we" or "us" in this Privacy Statement, we mean Fetim B.V., part of Fetim Group. We are responsible and the data controller with respect to the data processing. In this Privacy Statement we explain what types of personal data we collect and use and for what purpose. We advise you to read this notice carefully.
Collecting personal data
If you use our website, we obtain certain data about you. These may be personal data. We only store and use those personal data that are provided by you directly, where it is clear at the time you provide them that they are shared with us in order to be processed.
We use the following data for the purposes mentioned in this Privacy Statement:
• First name and last name;
• Address details;
• Telephone number;
• Email address;
• IP address;
• Other personal data that you provided actively by telephone or in correspondence;
• Location data;
• Data about your activities on our website;
• Data about your browsing behaviour across various websites (for example because this
company is part of an advertisement network);
• Internet browser and device type;
• CV;
• Cover letter;

Use of personal data
We process your personal data for the following purposes:
• To create a quotation;
• To send information or our newsletter;
• To inform you about changes in our products and services;
• To deliver the products and services that you request from us;
• To manage and improve our products, services and operations;
• To analyse your behaviour on the website and personalize your user experience;
• To use your browsing behaviour and purchases to match online advertisements
and other marketing communications from Fetim (and its partners) to your interests;
• To get in touch with you in order to provide our service, or you
get in touch with us;
• To possibly welcome you as a new colleague at Fetim.

Marketing communications
In addition to the information on our website, we can also inform you by email about our latest products and services.
We provide a newsletter to inform interested parties about our products and/or services. Every newsletter contains an unsubscribe link. Your e-mail address is only added to the list of subscribers with your explicit permission.

Social media
If you login via social networks, such as Facebook, Google+, Instagram or Twitter to access our platforms and online services, you agree to share your user data with us. These include, for example, your name, email address, date of birth, location and basically any information that you voluntarily share with us.

Our website contains social media buttons. The administrators of these services use them to collect your personal data. You must read the terms and conditions of the Privacy Statement of the social media carefully before you enter any personal data, as we accept neither responsibility nor liability for these features.

Publication
We do not publish your data.

Sharing data with third parties
If we enlist companies to assist us with our IT services, storing and combining data, processing payments and delivering products and services, we select these companies with the utmost care.
If we share personal data with other organizations, we enter into clear agreements with them so that they keep your data safe.
We only share the bare minimum of personal data with our suppliers and partners and only if necessary or to comply with a statutory requirement. We do not sell your personal data to third parties.

Fetim Group
Our Privacy Statement applies to all services offered by Fetim Group. However, this excludes the services that have their own privacy statement, in which this Privacy Statement is not included. We share a minimal amount of personal data with other companies within Fetim Group and we only do this where it is necessary. For example, we may do this to deliver requested products and services, to manage and improve our products, services and daily operations, to personalize your user experience or to get in touch with you if applicable, and for marketing purposes or market surveys.
Personal Data outside the European Economic Area (EEA)

Your personal data may be transferred and/or stored outside the European Economic Area (EEA). These data may be processed by organizations outside the EEA or one of our suppliers that work for us. We will then take appropriate measures to protect your personal data and to process them in accordance with this statement. These protective measures include, among other things, contractual clauses, such as the standard contractual clauses approved by the European Commission and appropriate security measures.

Security
We take appropriate security measures to protect data against abuse, loss and unauthorised access, use, modification and disclosure.

Cookies
Our website uses cookies. These are small data files that are stored on your computer, laptop, tablet or smart phone when you are surfing the internet. We use cookies so we can recognize you if you visit us and to make sure that our website works correctly. Additionally, we use cookies to track your browsing behaviour and to be able to offer you customized content and advertisements. Cookies are also placed on your computer via third parties engaged by us.
If you visit our web store for the first time, a notice is displayed a message explaining why we use cookies.
You are free to disable cookies through your browser. However, keep in mind that our website possibly not function optimally any more. Additionally, you can also remove all the information that was stored previously via the settings of your browser.

We entered into agreements with third parties that place cookies about the use of cookies and applications. However, we do not have full control over what the providers of these applications do with the cookies when they retrieve the information contained in them. For more information about these applications and how they use cookies, please see the privacy statements of these parties (note: these may change frequently).
If you like to know more about cookies, please read our separate Cookie Statement (https://fetimgroup.com/nl/cookiebeleid/).
Retention periods
The personal data described above are kept for as long as is necessary to process your orders or for other purposes as described in this Privacy Statement. We will not retain your personal data any longer than is strictly necessary to achieve the purposes for which your data were collected. The data will then be deleted, unless there is a legal requirement to retain it for a longer period (for example, the retention of payment details for a seven year period as prescribed by the tax authorities).

Access to and rectification of your data
For queries about our privacy policy or queries about access to and rectification (or deletion) of your personal data, you can contact us any time using the information below.

You can also send us a request to view these data, to rectify or delete them. You may also submit a request to provide a export of data that we use with your permission, or state with reasons that you wish to restrict the processing of your personal data.

To prevent misuse, we may ask you to provide adequate proof of identity. To make sure that the request for inspection was submitted by you, we need you to include a copy of your ID with your request. Make sure that your passport photograph, MRZ (machine readable zone), the strip with numbers at the bottom of the passport, passport number and Citizen Service Number (BSN) are blacked out in your copy. This is to protect your privacy. We will respond as soon as possible, but certainly within four weeks after your request.

If the request concerns access to personal data linked to a cookie, you must send a copy of the cookie in question along with the request. You can find this in the settings of your browser. If the data do not match, you can request that we rectify or delete the data.

We do our best to handle your personal data as carefully as possible. However, if you have a complaint about the way in which we collect, store or use your personal data, please let us know by a written question or complaint addressed to our Legal Department.

Contact details
Fetim B.V.
Abram Dudok van Heelstraat 4
1096 BE Amsterdam
Email address: privacy@fetimgroup.com
Data Protection Authority in the Netherlands (Autoriteit Persoonsgegevens)
It goes without saying that we are also happy to help you if you have complaints about the processing of your personal data. If you are not satisfied with our reaction, you can contact or submit a complaint to the Dutch Data Protection Authority (Autoriteit Persoonsgegevens): https://autoriteitpersoonsgegevens.nl/.

Amendments to this Privacy Statement
We reserve the right to amend this Privacy Statement. We recommend that you refer to this Privacy Statement on a regular basis, so that you are aware of any changes.
This Statement replaces all previous versions. This Privacy Statement was last amended on 01/11/2020.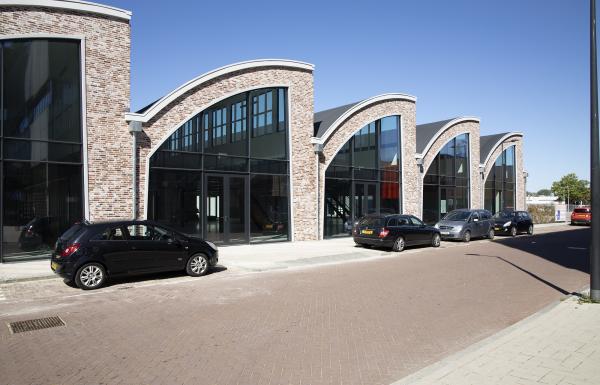 Kontaktdetails
Fetim B.V.
Abram Dudok van Heelstraat 4
1096 BE Amsterdam
E-mailadres: privacy@fetimgroup.com